"Not your typical fashion blog"
About my looks:
Is it really about the hypes and popularity? for me no it's not, I post my looks to inspire individuals to stand out from the crowd, to go against the flow, and most of all to rock a look whether it's thrifted, unbranded, DIY looks, or labeled items. Remember it's not WHAT you wear but it's HOW you wear it <3
-Lives in USA, but was born in the Philippines. - Thriftaholic, Shoephoric, food addict, Sci-fi and history Junkie.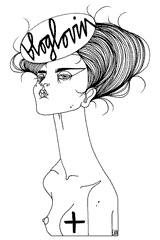 ------------------------------------

------------------------------------

FOLLOW ME on TWITTER

Follow @eteclea2

-------------------------------------------------------------------------

MY YOUTUBE CHANNEL
On solestruck

----------------------------------------

----------------------

Eteclea Featured in

Fashion by HE
On solestruck
On Jeffrey Campbell's page
On FLYJANE.NET
------------------------------